BUSINESS ACCELERATOR PARTNERSHIPS: Indigenous Business Australia
Opportunity
In 2018 Indigenous Business Australia (IBA) approached TDi looking for a solution to support Indigenous entrepreneurs build their business acumen and name their social impact. This was in line with IBA's mission to advance the commercial and economic interests of Aboriginal and Torres Strait Islanders. Together with IBA, we have designed – and continue to iterate – a unique program that aims to provide a transformative journey while connecting them with a network of other Indigenous entrepreneurs.
As of 2020, we have worked with 3 cohorts of entrepreneurs to build the business skills and confidence.  We are currently discussing taking this program online and making it COVID-19 responsive. 
Nitty Gritty Details
What makes the program unique compared to other accelerators is the 'walking in two worlds' lens we apply.  This considers not only the western business context, but also the cultural protocols, traditions, and stories of each entrepreneur.  We work with the entrepreneurs to build businesses with this, not despite this.
The program runs annually, and each cohort consists of 8-12 Indigenous entrepreneurs from across Australia, in a range of industries and at different stages of business growth. This creates an opportunity for the entrepreneurs to connect and learn from each other.  We spend 5 months with each cohort working with them on their impact model, business model and financial model. This is supported by ongoing one-to-one coaching from the IBA/TDi team and a showcase event at the end of the program, where participants 'pitch' their business to the social enterprise and investor ecosystem.
TDi's biggest learnings through the partnership and program have been:
Indigenous entrepreneurs need a program that considers cultural protocol not just business protocol
There is invaluable strength in the entrepreneurs meeting 'other entrepreneurs like me'
The importance of confidence building and mindset in driving business success
The deep and relational way we work with IBA is what makes the program so successful, both of us bringing valuable pieces of the puzzle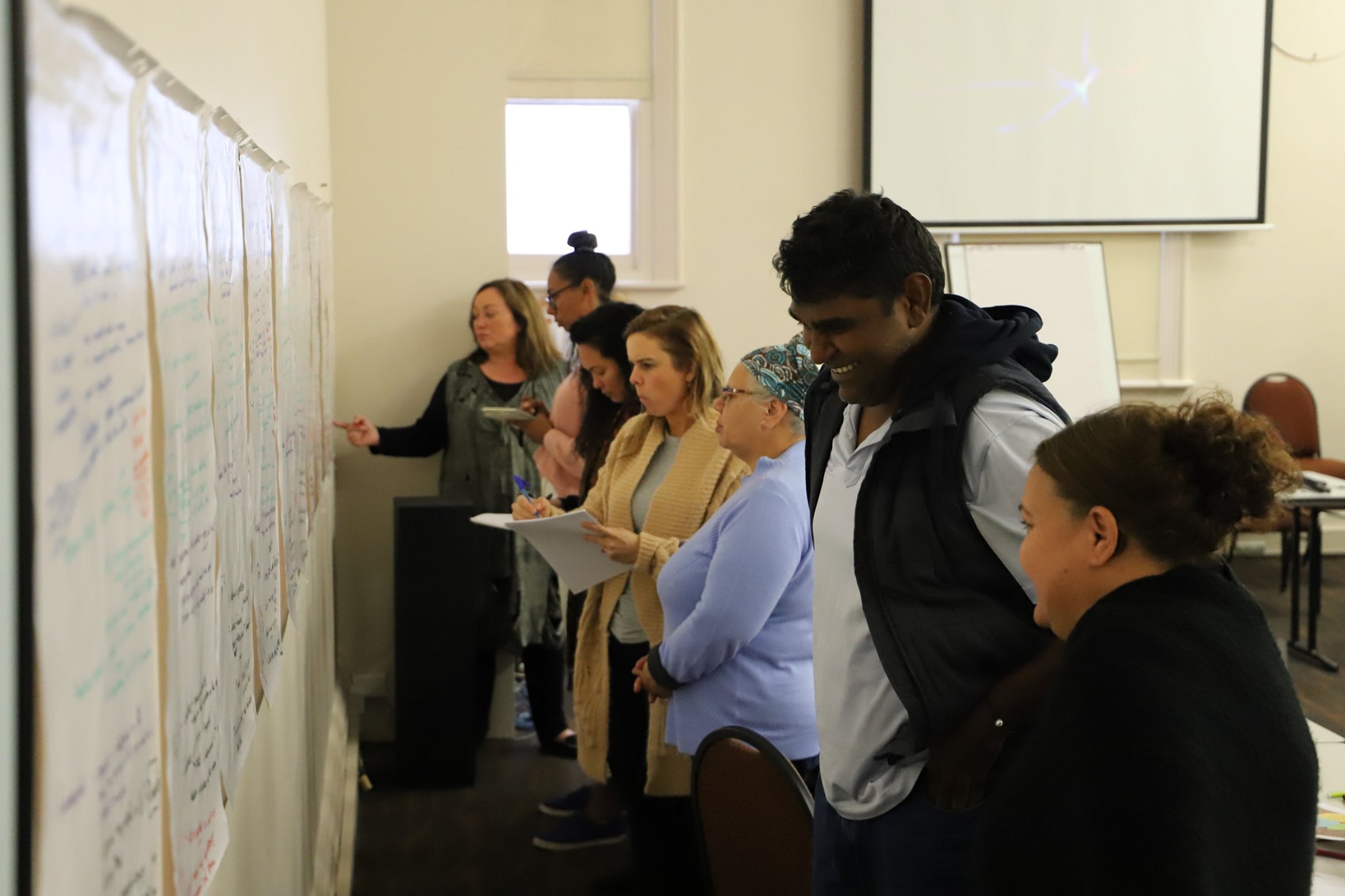 "Thank you so much to all the team, to IBA and TDi.
I feel so much more in control of my future and business.  Thank you for not only working on our business with us but also our personal story and journeys and how this influences us today.  Couldn't recommend this course enough."
– Sorrell Ashby, Founder of Guumali & participant from third cohort
Outcome
​We feel privileged to work with our partners at IBA to build a fit-for-purpose solution, responding to the needs of their customers.  As of 2020, TDi have run 3 programs in partnership with IBA, and we continue to work in close partnership with IBA and iterate the program to be stronger and more relevant each time.
So far:
We have worked with 29 entrepreneurs to advance their businesses
100% of participants who completed the program leave feeling more confident
100% of participants who completed the program believe that the program has saved them time and money in the development of their business
80% of participant who completed the program say they feel more supported and have increased their network
100% of participants who completed the program say they would recommend the program to their friends and colleagues
"These accelerators are a different way for us to help people with their businesses. 
We used to have quite a vanilla approach, but we've found these accelerators to be really useful for participants."
– Rajiv Viswanathan, CEO Indigenous Business Australia 
learn more about our work