Empowering women in business is something we're very passionate about. So when we get to build local capacity in our
women-led business coaching program it's even more exciting, as the potential impact is so much greater.
Mari is one of our Local Business Coach participants in Papua New Guinea and we have loved getting to know her.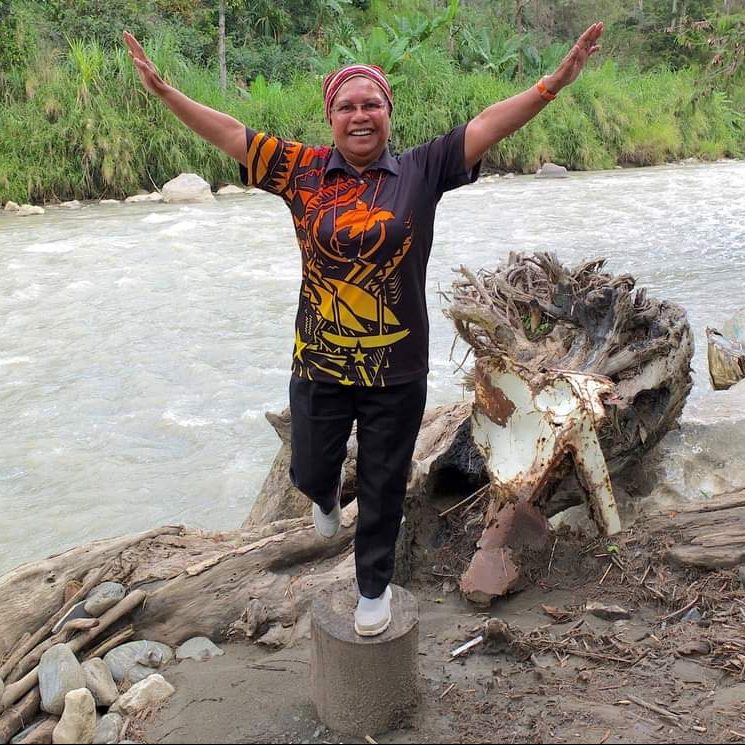 Mari owns a business in Port Moresby which develops niche export markets for PNG organic products. She does this by connecting PNG small businesses with SMEs in other countries. Mari decided to apply for the Local Business Coach program so that she could offer business coaching as part of the entrepreneurship training she offers through her business.
Mari knows the importance of how to gain clarity in goal setting and how to achieve them, and wants to help others to do the same. For her it's about helping other women grow their business, while she grows hers. The ability to design a business that enables you to thrive is incredible. She shares,
'I am fulfilling my purpose in life. For business I get to meet many other entrepreneurs for mutual learning and growth.'
Mari has found real benefits in learning to understand and use the Business Model Canvas, personal finance management. She's also found sharing origin stories and practice coaching very helpful.
And it's not just Mari who is reaping the benefits. Since teaching others to use the Business Model Canvas Mari is delighted to hear the positive feedback,
'One SME said to me, 'oh my gosh, Mari, you have given me a tool that has helped me to remove the darkness.'
Another highlight for Mari has been the mindset component which, as she describes, 'goes hand in hand with the technical stuff'. Mari reflects on a recent coaching session with someone who had never really paid attention to money management. When she picked up that their mindset towards money could be the block, it helped to identify underlying issues that the business owner needed to address. Continuing to connect PNG SMEs with export opportunities into other markets, mainly Indonesia, has also been a highlight.
It hasn't all been easy though. Mari has found the online Zoom sessions challenging with poor internet connectivity. It's also been a new experience working with digital tracking and calendars. These are some of the common challenges faced by business owners in remote parts of the world.
We thank Mari for her involvement in the LBC program and appreciate her intuitive listening skills and growing confidence. Mari is not afraid to take calculated risks and accepts failure as part of her learning and becoming. We're excited to watch what happens next!
About the program
TDi are working with WBRC to recruit and coach a total of 100 women-led SMEs (or deliver 800 hours of coaching) over four rounds of coaching from May through to December, with an average of 200 hours of coaching per round. Participating businesses are selected from across the nation and across all sectors, based on a specific selection criterion.
In parallel, the Local Business Coach (LBC) advanced development program trains four (4) PNG national businesswomen to become high quality business coaches. LBCs receive training and practical development over the life of the program (through until December) and are integral to the delivery of the SME coaching.
The coaching program aims to provide business and mindset coaching to improve the ability of PNG businesswomen to adapt to a new COVID normal, navigate uncertainty and reduce their stress. The program has been designed to address both mindset and technical aspects of business management, requiring skilful emotional support and strategic business advice.
The program is supported by the Australian Government through the PNG-Australia Partnership.
You can read more about it here: https://tdi.org.au/business-and-mindset-coaching-offers-key-to-covid-recovery-for-women-led-businesses-in-png/