Come on a journey with TDi, as our team across Australia acknowledges the Country where we each live, work, play, and dream. Meet each of our team members as we share beautiful photos and reflections of our local areas – what we cherish, what we hope for, and what we remember.
This deep practice of acknowledging Country goes further than ticking a box, it honours the guidance of Warren Roberts, founder of YARN Australia, who has walked TDi over several months as a teacher and guide:
"When you acknowledge Country, expand your acknowledgement. What do you like about it? Share what you like about where you live, invite people into your world."
So, we are inviting you into our world – a little bit of a peak into the lives of our incredible team, where we come from, and the places we are so grateful to call home. We are so appreciative of Warren's wisdom, and all that we have learned through our conversations with him.
Acknowledgement of Country
The Difference incubator
We live, work, play, and dream on Aboriginal and Torres Strait Islander lands. We acknowledge the traditional owners and custodians of these lands, and pay our respects to Elders past and present. We acknowledge the ongoing connections of First Nations people to land, water, and community, and acknowledge that these lands have never been ceded.
The TDi offices are located on the lands of the Wurundjeri people of the Kulin Nation. We love Naarm (Melbourne), this vibrant city with its life along the river and around the bay. We are grateful for the rich cultural diversity, the incredible smorgasbord of food (and coffee!), the nightlife, the ever-changing weather, and the many natural wonders to be discovered across the city and beyond.
Anthea Smits, CEO
Wurundjeri Country
 I live, work, and play on Wurundjeri Land.
I love where I live, close to the Mullum Mullum creek providing a beautiful walking track all year around.
My favourite time of year is the beginning of Spring when we get these tiny flowers that come from nowhere reminding us that Winter is finished and Summer is on its way.
I'm so grateful for those who have cared for and nurtured the land for many generations. I'd like to pay my respects to Wurundjeri Elders past present & emerging."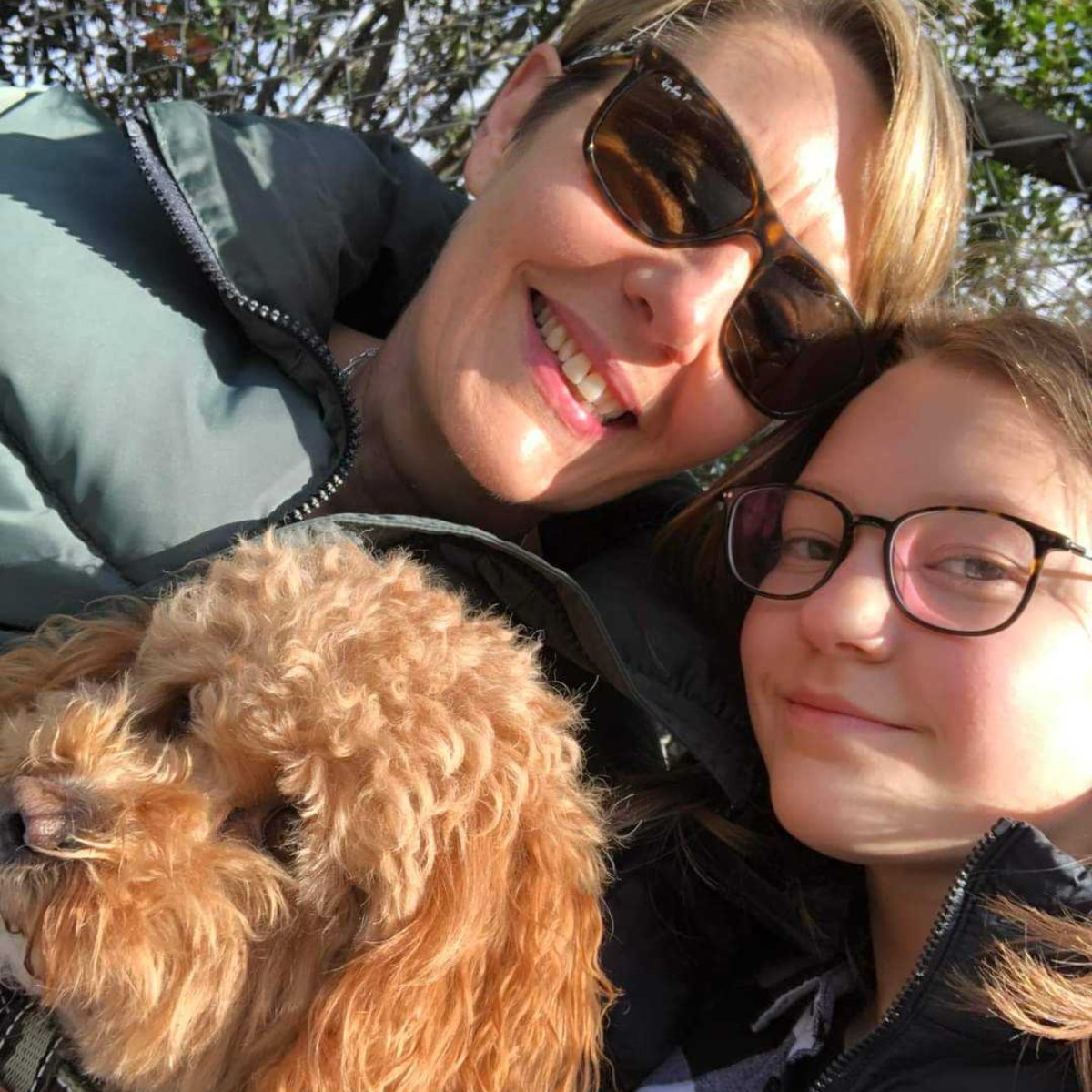 Anna Moegerlein, Deputy CEO and Pacific Lead
Larrakia Country
I grew up in Warrandyte on Wurundjeri country, where the mist hangs heavy on the birrarung. I've recently moved to the Larrakia Nation in the Northern Territory. I feel so grateful to have grown up in the part of Melbourne I did. It's kept me grounded and connected, and it is an important place for the Wurundjeri people. It's also been a site of great violence from the 1830s onwards, and this still isn't recognised properly.
The Larrakia Nation encompasses the Greater Darwin area. I spend most mornings walking on the beach, as the sun rises over the mangroves and bush. The red-tailed black cockatoos (bilawara) are often calling out to each other. I've heard that they're ancestral beings that bring about change, which feels like a good thing to continually welcome in.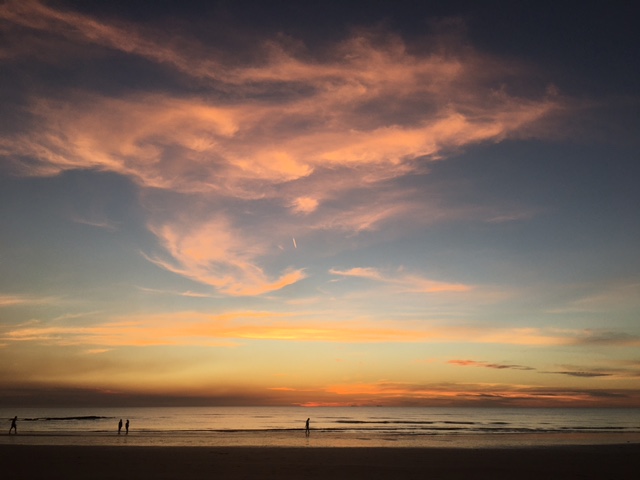 Shannon Gibbons, Head of People, Culture and Process
Gunaikurnai Country
I was born on Wurundjeri Country but have lived on Gunaikurnai Country in West Gippsland for the majority of my life. This Country has the most beautiful scenery – state parks, waterfalls, green farmland and rolling hills. If I look north of my house I can see the Baw Baw ranges. If I look south, I see the Strzelecki Ranges, land of the Brataualung People.
I have been to other locations around Australia and the world and I always come back here – it just feels like home. I am so very blessed to be on this Country, to live, work and play. I would like to acknowledge and pay my respects to the custodians of this land; and to elders past, present and emerging.
Kylie-Lee Bradford, First Nations Lead
Yuggera & Turrbal Country, and Kakadu National Park
I grew up in a small Aboriginal community called Patonga, NT. Currently I have the privilege to live on Yuggera and Turrbal Country on the outskirts of Brisbane with my four beautiful children and husband. 
My mother is a traditional owner of Kakadu and I walk in her light every day as she guides me and my children. My Country, Kakadu National Park, is filled with stunning native birds, floodplains, billabongs and waterfalls surrounded by orange rock escarpments. As a proud Murrumburr woman, I am truly blessed to have grown up in such a sacred placed filled with culture and heritage.
My home now on Yuggera and Turrbal Country is lush green and very tropical, and backs onto a beautiful reserve. My totem bird is the kookaburra which comes to sing to me everyday. The bird life is very beautiful and listening to the tree-whisper has now become something I enjoy doing each morning.
Isaac Jeffries, Accelerator Lead & Senior Consultant
Wurundjeri Country
I was born on Wurundjeri land, where I still live and work today. 
This is such a stunning part of the world – with its beautiful trees and parks, and our famously varied weather.
I think we don't fully appreciate the lands that we are on until we either travel elsewhere, or hear about their history.  I used to hear my grandparents boast of family ties that went back to the first fleet. In the context of a living culture of over 60,000 years, it's clear to me that our family are recent migrants, and I am more and more aware of how little I actually know about this Country.
Growing up, we never talked about the land we were on, but you could see how proud people were to live here. I believe that to be truly proud of our land means re-thinking the stories we've have been told in the past, and re-evaluating the stories we want to tell in the future.
I acknowledge the Traditional Owners of Country throughout Australia and recognise their continuing connection to land, waters and community. I pay my respects to them and their cultures; and to elders both past and present.
Kristi McKenzie, Senior Consultant
Bunurong Country
I was born on the land of the Garigal people, on the Northern Beaches of Sydney. I now live on the Bunurong lands of Port Phillip Bay on the Mornington Peninsula in Victoria.
There's something about the ocean, it has always been home to me. From the crashing waves of the beaches in Garigal Country to the calm bay of the Bunurong lands, I find refreshment and healing in the ever-changing yet consistent ways of the tides and the sea.
My family gathers and plays along the Bay, swimming, canoeing, fishing, and stand-up paddling. We love to meet friends and watch the sunset over the water, eating fish and chips or local mussels, freshly harvested.
I am thankful to be here and sharing in the some of the same delights of each season as the Bunurong people have enjoyed over thousands of years.  I hope that we will learn and continue to care for this country so that it can be enjoyed for many generations to come.
Elisa Stone, Bookkeeper & Executive Assistant to the CEO
Wurundjeri Country
I was born on Wurundjeri Country, and have lived within these lands all my life. What I love about this Country is that if you get out in it and take your time to stop, look and listen, you find all sorts of little treasures.
I love that even on days when the weather is cold, you can be blessed with the beauty of mist rising off the lake, or sparkles of sun shining through droplets on a spiderweb.
I enjoy getting out and walking, bike riding or geocaching to connect with the land, myself and my family and friends. It helps revitalise my mind and soul and it rescues and restores me continually. I also value the community around me: little libraries, community pantries and people who say 'hello', or stop and pat our cat whilst out walking.
Our monthly market has such a great atmosphere of fun and connection, with local artisans & producers, community groups & local businesses all coming together to enjoy the space, some music, and what we can share and trade – as well as great coffee, of course!
Bree Morel, Communications Coordinator
Wurundjeri Country – Corhanwarrabul
I've lived on Wurundjeri country all my life. We recently moved further into the hills of Corhanwarrabul (Dandenong Ranges), home of the mighty Mountain Ash and lush ferny valleys.
I love the train journey from the city to the hills in the early evening. More green spaces appear, the buildings and concrete recede, the trees get taller and the bush closes in, the bird life becomes more vibrant and varied.
Every day I hear the friendly toot of old Puffing Billy. Though quaint and historic, it's a reminder that the land is older still, and that its peoples maintain an unbroken connection to Country that goes back tens of thousands of years.
Not far from here is a corroboree ground where the Wurundjeri and Bunurong peoples are said to have met under an agreement of peace, bringing the ill or injured to be healed by the springs. It feels like that spirit of peace and healing is still very present in this area.
I'm incredibly grateful to the custodians of this land – those who nurtured it for centuries and those who continue to do so today.
Always was, always will be.